Personalized Private Bedrooms
Waking up in the morning or retreating in the evening to a private personalized bedroom can be experienced by all residents at Belhaven Estate. Furnishings are included with the option of bringing personal favorites and decor to make the room 'home'. All of our bedrooms are private with window views of the expansive property or lush landscape.
Individualized Care & Services
Personalized Private Bedrooms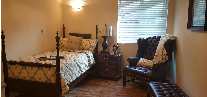 Obie enjoying a walk with Monica
Care & Services
Personalized Private Bedrooms | Individualized Care & Services | Life Enriching Activities
Life Enriching Activities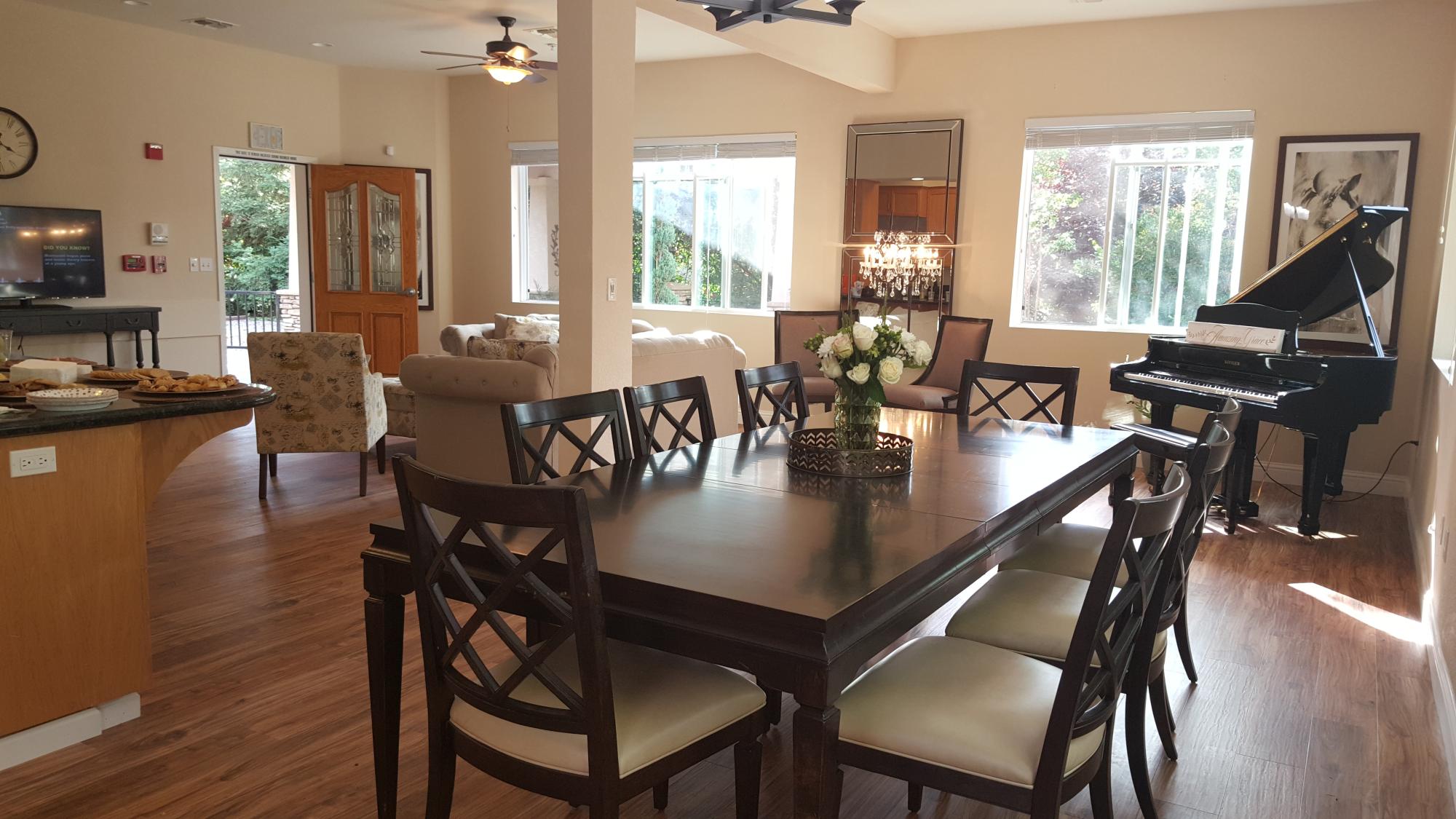 Meals served in our spacious Dining area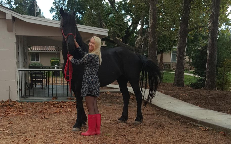 With an individualized approach to care and services; our hope is to provide what is needed in the manner that is most beneficial and welcome by our residents. When it comes to bathing we offer both a walk in shower and a luxurious walk in tub for soaking in a spa like experience. Meals are prepared in our well equipped kitchen with input and requests from our residents.
Assistance with grooming, dressing, bathing and incontinent care offered in a caring and gentle manner
Medication management and administration assistance
Scheduling of transportation to medical and dental appointments
Meticulous housekeeping and laundry service
Obeservation of phsyical and mental well-being and monitoring for changes
Three nutritous, home cooked meals and snacks provided daily. Personalized meal choices offered.
Music, conversation, dancing and more in our natural light filled Living Room
Living on a tree lined estate that is home to a horse, chickens and other wild animals along with lush landscape provides an opportunity to step away from the noise of the city and relax. A variety of activities are offered to our residents with their input and personal requests taking priority. Our residents literally shape our Life Enriching Activity Programs.
Observing life and nature from various observation patios and benches on the estate
Walking or strolling under canopy of trees
Animal therapy and appreciation; observing, petting, feeding, care and grooming of animals
Gardening; planning, planting, harvesting plants
Music and art appreciation and expression
Exercise that is personalized and enjoyable
Mentally stimulating games and discussions
Personalized activities